We created a 16-page booklet that goes through the entire film and gives a brief summary of each section.  Our hope is that it provides a way to review the material at a high level to get a better perspective on what the film covers. It includes:
Three Things to Know About the Film
Section Summaries: Key  Takeaways from each Scientist
Bonus Feature Overviews
If you purchased a DVD or Blu-ray, then you received a printed copy of it in the front left side of the case. If, however, you purchased a Video on Demand version of the film from iTunes, Amazon, or another service, then you didn't get a copy of this guide.  You are welcome to download a copy for yourself, or to pass out to your church if you're using the film in that capacity.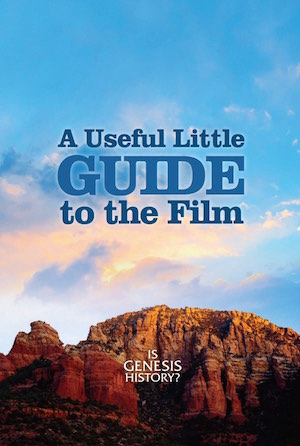 If you have any other questions or need help, don't hesitate to Contact Us.  Someone should respond within a day or so.