In the film, we discussed only briefly the Bible's own witness to itself as a book of accurate history. We therefore developed an entire Bible study that explores nearly everything the Bible says about the first chapters of Genesis.
Here is the first complete lesson from Dr. George Grant, expanding on what he discusses in the film, then followed by the study material itself. (If you'd like to see everything that goes with the first lesson, download a sample here.)
"With the Bible you have this notion that there is providence, a purposeful plan by God himself that is then worked out across time in a linear, understandable, traceable fashion." – George Grant
The Doctrine of Revelation
The Bible is a book made up of different types of writing: history, laws, songs, prophecy, wisdom, and letters. One thing these writings have in common is their authors assumed they were writing about real people and events. As Peter explains:
"For we did not follow cleverly devised myths when we made known to you the power and coming of our Lord Jesus Christ, but we were eyewitnesses of his majesty. For when he received honor and glory from God the Father, and the voice was borne to him by the Majestic Glory, 'This is my beloved Son, with whom I am well pleased,' we ourselves heard this very voice borne from heaven, for we were with him on the holy mountain." (2 Peter 1:16-18)
There are many internal indicators that Biblical writers were referring to actual events. The authors provide specific dates, identify locations, describe geographical features, or point out man-made monuments that were still existing when the original readers read the text.
Actual events such as the Exodus of the Israelites from Egypt, the giving of the Law to Moses, or the anointing of King David are the bedrock on which every type of Biblical writing is based.
In other words, the Bible is essentially a book of history. Note that the word 'history' can be used in two related ways:
'History' can refer to the written record of people and events in time (as in, 'the book of Kings is a history of Israel');

'History' can be used in a more comprehensive sense to refer to the actual people and events themselves (as in, 'David's flight from Saul is history')
In this study, we will primarily use 'history' in the latter sense.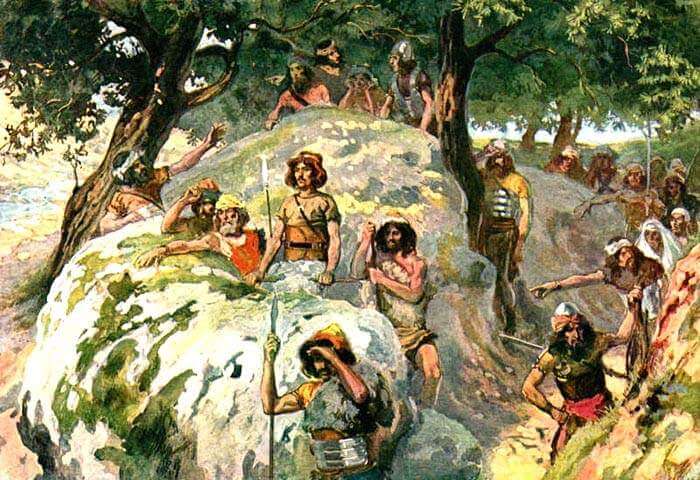 The Apostle Paul points out the connection between historical events and what the authors of the Bible reveal about those events when he tells the Corinthians: "If Christ has not been raised, then our preaching is in vain and your faith is in vain. We are even found to be misrepresenting God, because we testified about God that he raised Christ, whom he did not raise if it is true that the dead are not raised." (1 Cor 15:14-15)
Paul sees history as being directly connected to what he and the other apostles are revealing to people through their preaching. He explains that: "The gospel that was preached by me is not man's gospel. For I did not receive it from any man, nor was I taught it, but I received it through a revelation of Jesus Christ." (Gal 1:11)
What is revelation?
Revelation is God's act of revealing Himself through His words and actions to people throughout the history of the world.
He has revealed Himself generally through the physical attributes of the creation itself. We see this in Psalm 19 where David says: "The heavens declare the glory of God, and the sky above proclaims his handiwork. Day to day pours out speech, and night to night reveals knowledge." This is known as General Revelation.
God has also revealed Himself through personal manifestations and spoken words. Psalm 19 continues: "The law of the Lord is perfect, reviving the soul; the testimony of the Lord is sure, making wise the simple." This kind of revelation is known as Special Revelation.
Special Revelation is the revelation that is included in the books of the Bible. It is what Paul was referring to when he talked about the revelation that God provided to him and the other apostles. It is also what Peter is referring to when he explains that "no prophecy was ever produced by the will of man, but men spoke from God as they were carried along by the Holy Spirit." (2 Peter 1:21)
Although General Revelation provides us enough knowledge to know that God exists, it does not provide a record of His words and deeds in time. This is why Special Revelation is so important: we cannot know what God has actually done in the past unless He specifically tells us.
There are three important points to the doctrine of revelation:
1. From the beginning of time, men and women were placed in the world so they could perceive God's power and divinity in the creation and worship Him.
Read Romans 1:18-20 "For the wrath of God is revealed from heaven against all ungodliness and unrighteousness of men, who by their unrighteousness suppress the truth. For what can be known about God is plain to them, because God has shown it to them. For his invisible attributes, namely, his eternal power and divine nature, have been clearly perceived, ever since the creation of the world, in the things that have been made. So they are without excuse."
What is the truth being suppressed by certain men? The truth of General Revelation that God is powerful and divine, and should therefore be worshiped by everyone. Because this truth has been revealed through what God has made, those who reject it are without an excuse.
What is "plain to them," and how is it perceived? God's invisible attributes are made visible through the creation, specifically His eternal power and divine nature. These can be seen by looking at the world around us, whether it is looking at a sunrise, seeing a mountain peak, watching the way a bird flies, or studying the complexity of DNA. Every aspect of creation reveals something about God.
What is the purpose of God revealing Himself through His creation? He desires men and women everywhere to know Him and worship Him. In the verses immediately following this statement, Paul explains what happens to people who choose to worship the creation instead of the Creator: they eventually turn to sexual sin.
Why does Paul say God's attributes have been clearly perceived "ever since the creation of the world"? He wants to show there has never been a time when man was not present on the earth to worship God. Paul is referring back to Genesis 1 and the creation of Adam and Eve on the sixth day of creation as the starting point for the worship of God.
Is there a connection between those who reject God's General Revelation and the desire to use intellectual disciplines (such as philosophy and science) to argue that He does not exist? Yes, these are examples of different ways of suppressing the truth. People are turning to the creation to worship it instead of God. That worship can take many different manifestations, whether bowing down to an idol made of wood or an idol made of intellectual ideas. In the case of modern science, many people have taken the natural world and set it up as the maker of all things. Atheistic evolutionary theory is the idolatrous idea of the progressive self-creation of all things.
2. God spoke to select men who accurately recorded His words and actions, as well as the events surrounding them.
Read Exodus 24:3-4: Moses came and told the people all the words of the Lord and all the rules. And all the people answered with one voice and said, "All the words that the Lord has spoken we will do." And Moses wrote down all the words of the Lord.
Read Numbers 33:1-2: These are the stages of the people of Israel, when they went out of the land of Egypt by their companies under the leadership of Moses and Aaron. Moses wrote down their starting places, stage by stage, by command of the Lord.
Why is it important to God that His words and actions, as well as the events surrounding them, be recorded?  God reveals Himself through words and actions at specific places and times; they are a part of history. For instance, the Ten Commandments were spoken three months after the Israelites left Egypt. They are God's verbal commands intended to guide His people, so He instructed Moses to write them down for future generations to remember and follow. God also instructs Moses to write down the stages (or steps) of the people on their journey. He wants them to remember how He guided them, protected them, and provided for them at a certain time and place, so they can trust that He will do it again in the future.
How important is Special Revelation for knowing what God said and did in the past? God's Special Revelation is the only way for us to know exactly what God has said and done in the past. When it comes to questions about origins, therefore, it is very important that we start with Special Revelation. As God's interactions with Moses on Mt. Sinai reveal, He was intentional about what He wanted Moses to write down. We must therefore be careful to base our understanding of history on what God has revealed to us about it.
Can General Revelation be used to know what God said or did in the past? No, General Revelation is intended to reveal the invisible attributes of God such as His power and nature; it was not intended to reveal His words and deeds. In a sense, General Revelation is "ahistorical" since it occurs in the same way for all people at all times.
There are some people who say the Bible is "true" but that the events it describes are not actual history. Is there a problem thinking this way? When talking about the death and resurrection of Jesus, Paul points out that if it did not actually happen, there is no hope for salvation. We all naturally understand that actions have consequences: if we don't fill up our car with gas, it will stop running; if we lock a door and lose the key, we cannot open it. Truth is therefore connected to reality: if something is said to have happened, but did not, then it cannot also be true.
3. God expects us to know the events recorded in the Bible and accept them as history so we can direct our lives according to what He has said and done.
Read Matthew 19:3-6: And Pharisees came up to [Jesus] and tested him by asking, "Is it lawful to divorce one's wife for any cause?" He answered, "Have you not read that he who created them from the beginning made them male and female, and said, 'Therefore a man shall leave his father and his mother and hold fast to his wife, and the two shall become one flesh'? So they are no longer two but one flesh. What therefore God has joined together, let not man separate."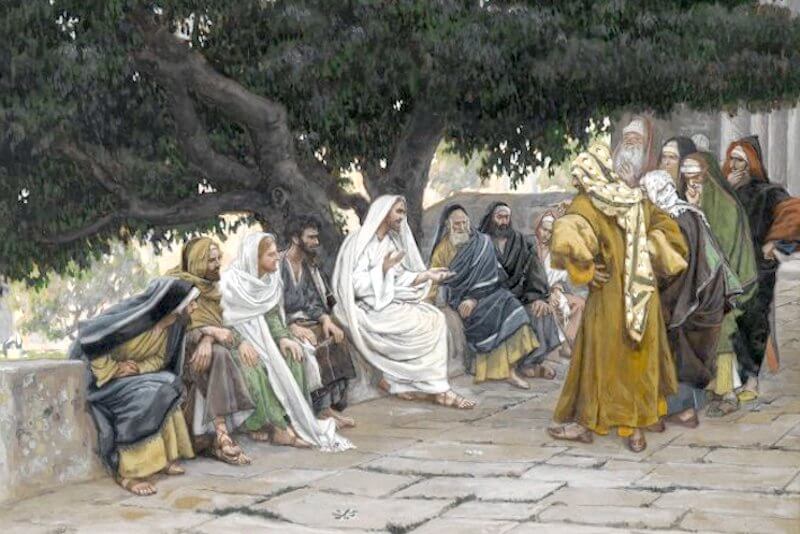 Why does Jesus quote the account of the first marriage in Genesis 2 to address the Pharisees' question about divorce? Jesus looks at the creation of the first man and woman—and their marriage in the garden—as the model for all other marriages. Adam and Eve were therefore the standard for all marriages coming after them.
Why is it important for Jesus' argument that the account in Genesis 2 be historically true? Jesus is making the claim that what God did in the garden has direct consequences for all marriages after it. If the original marriage of Adam to Eve was not real, then it does not have authority over any other marriage. Jesus, however, points out there was an original structure to God's created order, and divorce was not part of it.
How important are a real Adam and Eve to the life and work of Jesus? They are absolutely essential. Luke 3 shows that Jesus connects His lineage directly back to Adam as the first "son of God." The consequences of Adam's sin were the reason mankind and the world became corrupted and in need of salvation. Jesus came to earth to save us from the results of Adam's sin.
Closing Thoughts
The doctrine of revelation is the foundation of how we know who God is and what He has done in the world. Revelation, therefore, is where we must start when considering the question of origins. General Revelation reveals God's invisible attributes to the entire world, but it cannot tell us anything specific about history. It is therefore left to Special Revelation to reveal God's words and actions in time. Together, these two types of Revelation provide us an accurate, yet inexhaustible, fount of knowledge about creation and God Himself.
This lesson is part of the 'Is Genesis History Bible Study.' It includes five more lessons as well as many additional essays on various topics related to Genesis. Learn more by clicking on the product below.