One of my constant experiences while producing our documentary Is Genesis History? was having my assumptions overturned. That happened again recently when I tried to figure out the identity of the Christmas star seen by the Magi.
Although I was undoubtedly influenced by multiple TV Specials I watched as a child, I have always assumed the star was a conjunction of planets or a supernovae or something like that.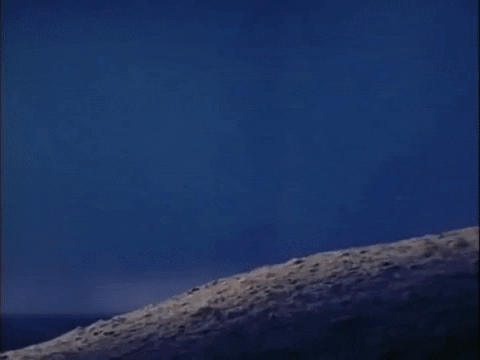 But I really wasn't sure. Since the Christmas star is part of 'biblical astronomy,' I picked up Dr. Danny Faulkner's fascinating book The Created Cosmos: What the Bible Reveals About Astronomy. If you're not familiar with it, it's a treasure trove of interesting astronomical information (you can buy it here). Not surprisingly, Danny has an entire chapter dedicated to the question of the Christmas star.
One of the first things he does is go back to the text and explore it verse by verse. This is pretty important because it quickly dispenses with some common misnomers. If it's been a while since you've read the passage yourself, you may want to look at Matthew 2:1-12.
AS THE STAR TURNS
Matthew situates things in Jerusalem during the last days of King Herod. An entourage of wise men arrive in town and start asking questions about the birth of a new king of the Jews. He's so important he has his own star which they saw; has anyone heard of him?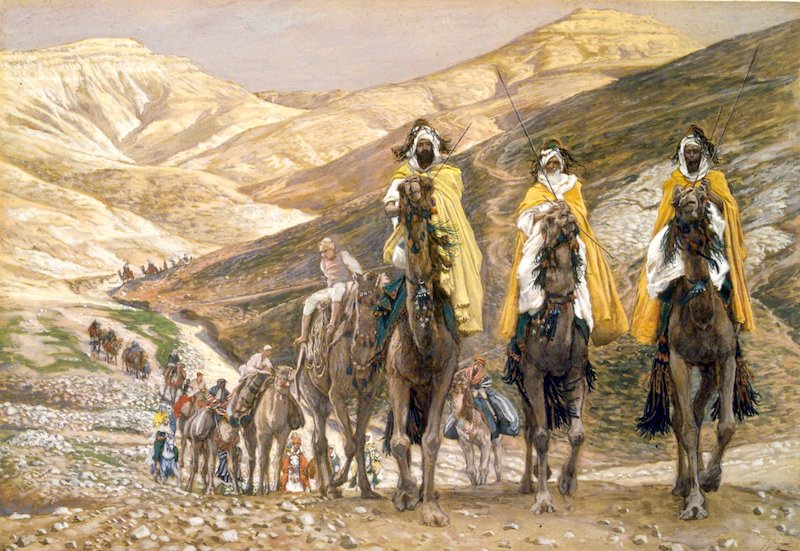 Herod gets wind of their questions and is unsettled: important strangers asking about a new king while the current king is still alive is cause for concern. This makes the entire city nervous. Old and paranoid, Herod has a history of killing anyone he suspects to be a threat to his rule, including his wife and two sons.
It doesn't take long for people to realize the king they are talking about sounds a lot like the Jewish Messiah. So Herod calls his Jewish scholars: where is the Messiah supposed to be born? They quote the prophet Micah who, 700 years before, prophesied He would be born in Bethlehem.
Herod secretly calls in the wise men. When did this unusual star first appear? They tell him. He shares what he has heard about Bethlehem, then asks them to locate the Child for him so he, too, can pay his own sort of respects.
That evening, the wise men head out for the little backwater village of Bethlehem (just a five mile walk; today, the fastest route is via the Hebron road.). Quite unexpectedly, the same star they had seen in their own land suddenly comes into view and acts as a guide as they journey south.
They enter the little village and find the house where Joseph, Mary, and Jesus are staying. They bow down to worship and then leave some very expensive gifts. 
They stay in the vicinity at least one night, but are warned in a dream not to go back to see Herod. They thus head home following a road that avoids Jerusalem.
A BUNCH OF QUESTIONS
Old TV specials aside, this section brings up a lot of questions: Who were these wise men, and why did they come to Jerusalem? How did they know one particular star signified the birth of the King of the Jews? When did it first appear, how long was it there, and where exactly was it? Furthermore, how did the star act as a guide? Did it actually move then stop at a small village, much less one house in that village, or was it just positioned somehow in the southern sky over Bethlehem?
Danny explores these questions point-by-point, then explains how all the traditional views simply don't fit the text, especially in regard to how those views actually work astronomically.
For instance, he shows why the triple conjunction of Jupiter and Saturn in 7 BC does not fit, why a reported nova (new star) of 5 BC does not fit, why Halley's comet does not fit (nor any other comet), and why the conjunction of Venus and Jupiter in 2 BC does not fit.  He explores everything in detail, bringing an astronomer's expertise to bear on the situation.
After he carefully removes all the natural explanations, he is left with only a supernatural explanation. He explains his thinking:
"Recall that in the languages of the Bible, stars are any point-like objects in the sky. Even artificial lights, such as those on aircraft at night, if they had existed back then, would qualify by this definition. Hence, many people have suggested that the star the Magi saw was no ordinary star. Rather, it could have been a special light source sent by God to be a sign only for the Magi. The sight would have appeared as a normal star, but it could have been at an elevation of only hundreds or thousands of feet. It would have been geographically limited in its appearance, and thus would have limited the number of people who could have seen it. Such a light source could have appeared and disappeared as necessary, and it also could have appeared to move or hover in one spot. Thus, it could have fit the description of the Christmas star's behavior, something that purely natural objects could not do." (Created Cosmos, p.138)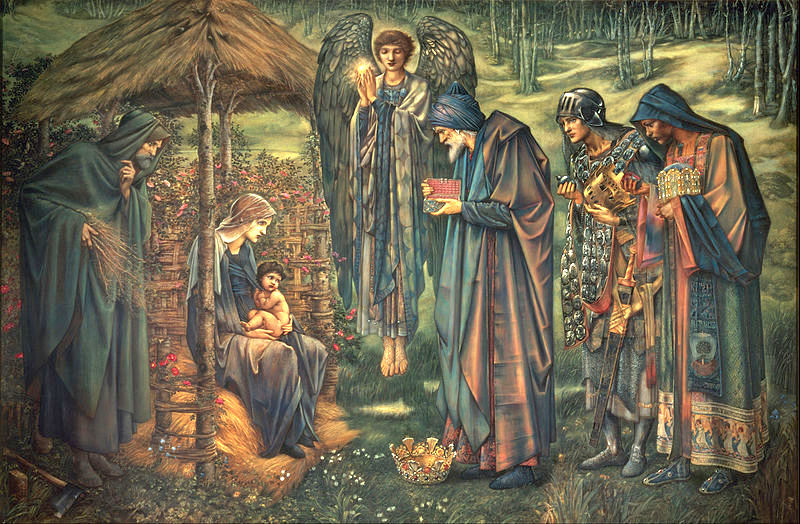 THE MORAL OF THE STORY
Danny goes on to discuss some possibilities for this light source, although he recognizes that unless we have more information, it's impossible to be definitive about it.  Then he gives a slight warning: there can sometimes be a desire to find a natural explanation for miraculous events in the Bible. He observes that we should guard against this tendency, especially if the historical text does not warrant it.
After all, the Bible often presents situations that do not fit what we know of the world, so we must be careful not to carry our own assumptions into the Biblical text. This applies particularly to the various epochs of earth history which, as Kurt Wise observes in the film, cannot easily be known by what comes afterward: Creation week, the world before the Fall, the world before the Flood, and so on.
It's not that we can't know some true things about these periods, but we must be careful that our assumptions about the present don't overly influence how we view things in the past. Instead, we have to carefully weigh the Biblical record to make sure that we are understanding what it says.
The Christmas star is a perfect example of this: it seems that the desire to make it fit some known astronomical event might cause us to bend certain parts of the passage to fit our particular views. Instead, we should remember that God draws people from all nations to Himself, and consistently uses supernatural means to do it. This isn't to discount the natural world, but it should be an important reminder that the supernatural is sometimes the best explanation. As Isaiah foretold concerning the coming of the Christ:
Arise, shine, for your light has come,
and the glory of the Lord has risen upon you.
For behold, darkness shall cover the earth,
and thick darkness the peoples;
but the Lord will arise upon you,
and his glory will be seen upon you.
And nations shall come to your light,
and kings to the brightness of your rising. (Isaiah 60:1-3)